When it comes to elopement planning, there aren't quite as many details to stress over versus a traditional wedding. BUT that doesn't mean an elopement plans itself. There are still a few things that you will need to figure out before your celebration day. From ceremony location, to accommodations, to the details that you want to include, and the documents needed to make your marriage legal. I've put together this elopement checklist to help you through it all.
Work with your elopement photographer to help you along in the elopement planning process—we are an invaluable resource, I promise. I've provided this checklist for the couples who like to get a head-start on planning and like to keep details organized, but don't let this checklist limit you! The possibilities for your own elopement are endless!
This checklist is a loose estimate to get you started and keep you on track as you work through the elopement planning process. For a more handcrafted checklist and planning guidance, reach out! I'd love to help you create the perfect elopement day for you and your partner to experience. I'm with you every step of the way as you dream, scheme, and plan your elopement day. And when the day arrives, I'm there unobtrusively documenting all the moments as they unfold.
Let's start planning your elopement together!
Feel free to change or adapt this checklist to include any details, activities, or milestones you need along your wedding planning journey.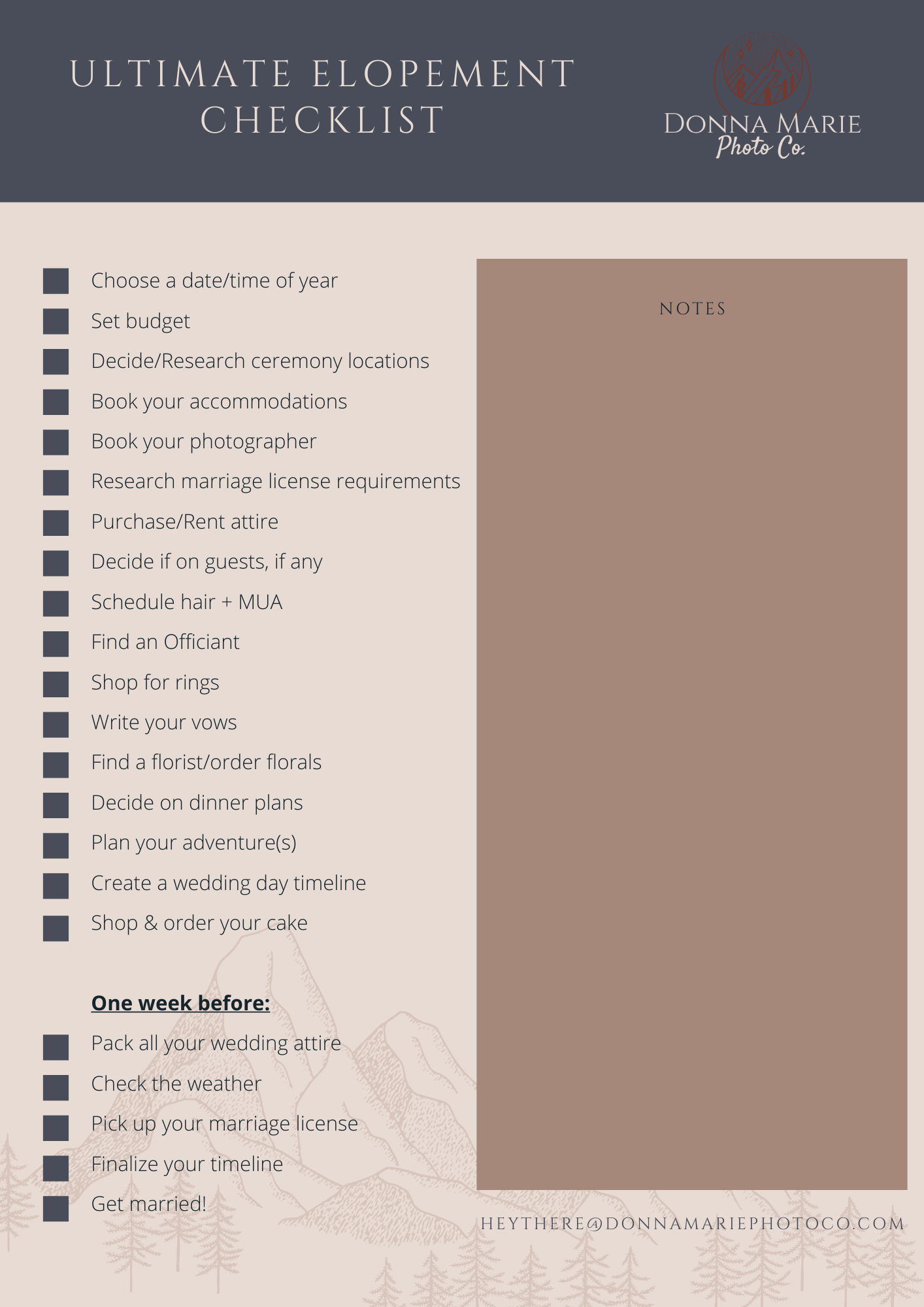 Here are some other elopement planning resources you may enjoy!
How to Write Your Own Vows
10+ Dinner Ideas for Elopements and Intimate Weddings