When it comes to elopement planning, there aren't quite as many details to stress over versus a traditional wedding. BUT that doesn't mean an elopement plans itself—there are still a few things that you will need to figure out before your celebration day. From ceremony location, to accommodations, to the details that you want to include, and the documents needed to make your marriage legal. I've put together this elopement checklist to help you through it all.
Work with your elopement photographer to help you along in the elopement planning process—we are an invaluable resource, I promise. I've provided this checklist for the couples who like to get a head-start on planning and like to keep details organized, but don't let this checklist limit you! The possibilities for your own elopement are endless!
If you're planning to elope, reach out and let's talk about what we can create together! I'd love to help you create the perfect day together to celebrate your love.
Let's start planning your elopement together!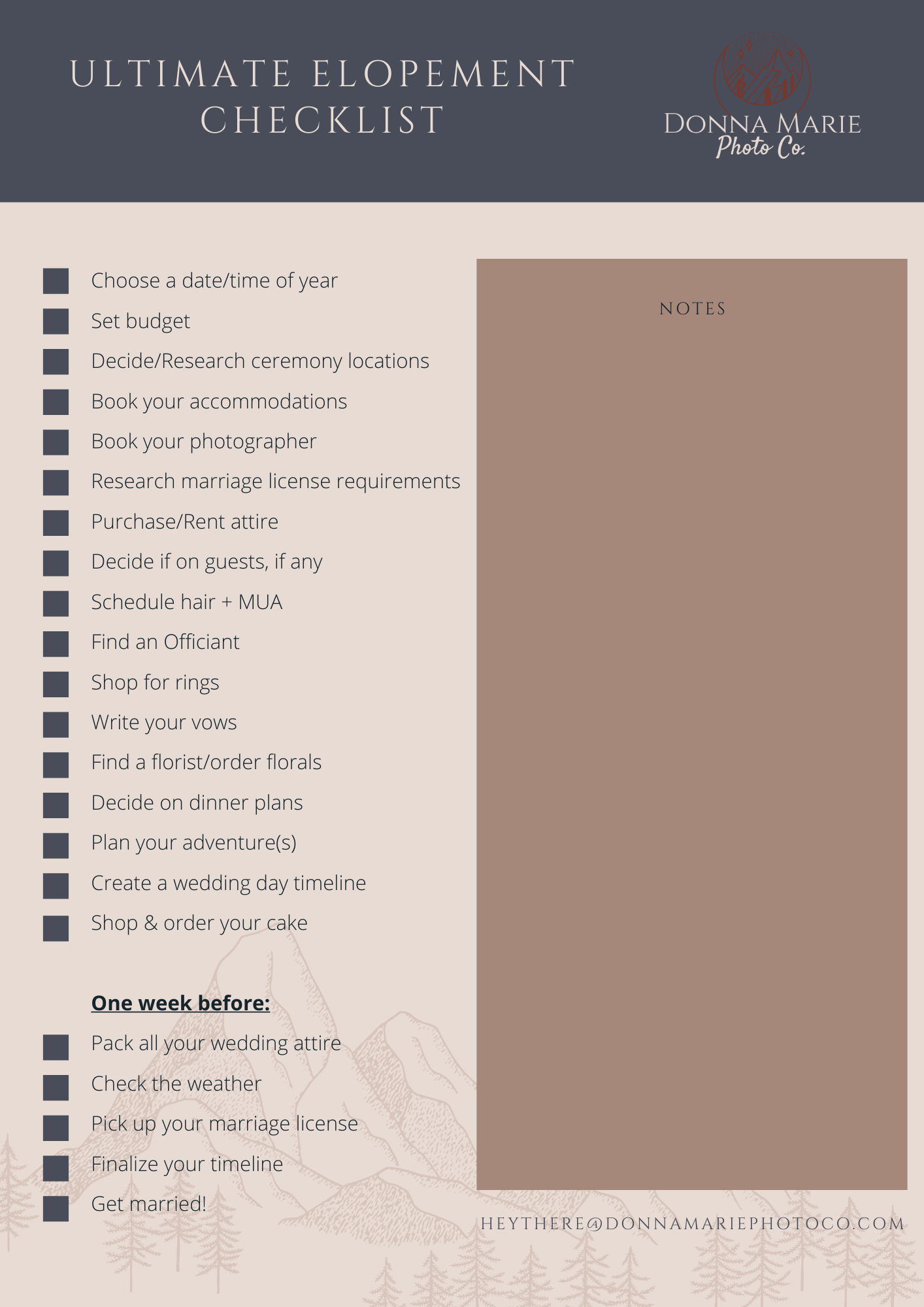 Feel free to change or adapt this checklist to include any details, activities, or milestones you need along your wedding planning journey.